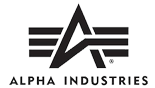 Alpha Industries Inc.: suppression of counterfeiting
Gardium developed a strategy for the control over unauthorized import of goods labelled with the "Alpha Industries" trademark on the territory of the Russia.
Gardium prepared for the Client a set of documents for the claim settlement with unauthorized importers and other violators. Also, services were rendered to the Client to include the Client's trademark to the customs register of intellectual property of the Russian Federation and to support the Client in relations with the Federal Customs Service if attempts of unauthorized import occur.